Room Additions
Room additions are a fun and unique way to increase the visual appearance, functionality, and value of your home. During our in home consultation, our experts aim to best educate our customers on the many options that are available and to eventually plan and budget an addition that best fits your needs. Promotion applies to any addition over 450 Sq. Ft. at ground level.



$169 Sq. Ft. Room Addition Promotion- What is included:

Foundation - Raised or slab foundation

Framing - Exterior and interior walls, roof, ceiling and floors. Grade A Materials.

Electrical - All rough electrical wiring will be performed in accordance with the code.

Insulation - All required insulation will be installed in accordance with the code.

Windows and Doors - Double pane glass windows and shallow interior doors.

Exterior walls - Three stucco coats

Roofing – Asphalt shingles matching to the house as best as possible.

What is excluded - existing utilities relocation, city fees, interior finish, high ceiling and interior remodeling, demolition, plumbing, drywall, and painting. ( available for additional cost )

Extended Picture Gallery for Room Additions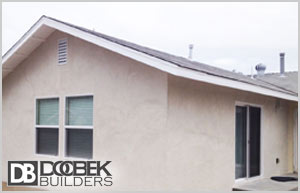 3,400 Sq. Ft. New Construction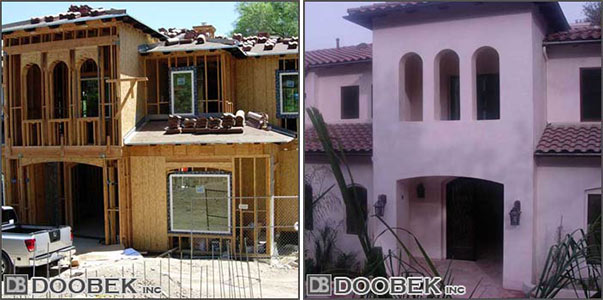 Second Story Addition - Before building a 2nd story addition, there are a few things that need to be taken into consideration. Local codes must be thoroughly reviewed to make sure that it is possible to build a second floor addition to your home, laws may prohibit the building of second floors because they can create shade issues for neighboring homes, or they may impact the general aesthetics of the area. In any case, keep in mind that second story additions are always a little bit more expensive than a first floor addition due to additional reinforcements that need to be done and permits which must be attained.

If you need help figuring out whether or not it is allowed to build a second story addition in your zoning, we will be glad to do the research for you at no cost or obligation. Requirements will usually differ depending on the type of home. For example, a second floor on a ranch style structure will create much more stress on the footings and foundation than some other styles of building. Because of this, footings and foundations are usually built much stronger and wider for two story buildings and some foundation work might need to be done before the addition can begin.



420 Sq. Ft. Garage Addition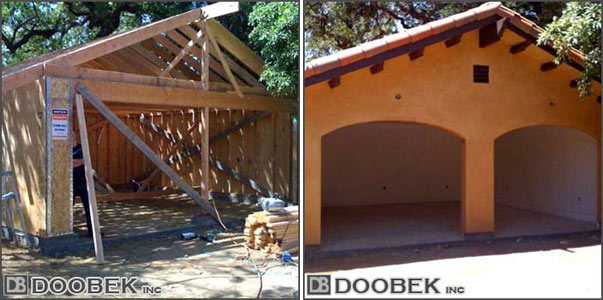 Master Bed Room Addition - this is one of our favorite type of addition as it normally involves a large number of different design factors, building a master bedroom suite does include some additional expense, some plumbing might need to be done in order to be able to add fixtures such as sinks, shower, bathtub, and toilet. The fixtures themselves can also increase the cost of the addition dramatically, especially if you choose fixtures such as a spa tub or a custom shower. However, these fixtures will also increase the value of your home, so more often than not, it is a worthy investment.



820 Sq. Ft. Room Addition and complete remodeling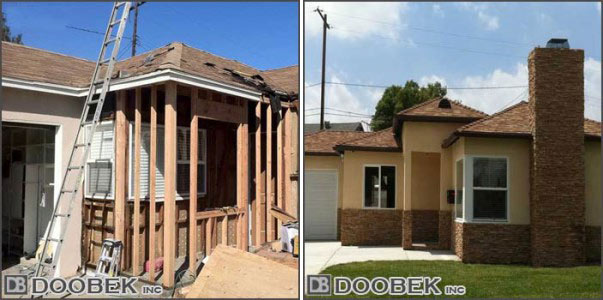 Bathroom Addition - When building a bathroom addition, it is important to review your existing home's plans to make sure that nothing will impede the room addition's construction. We will need to make sure to check items such as the location of underground utilities, the drainage easements, septic tank and leach field if there is one. Although in some cases it is possible to move existing pipes, the location of all these items could impact the total cost of the addition.

Family Room Addition- Building a home extension for the purpose of adding a family room is a great way to increase both the value and functionality of any home, a family room when designed correctly, can be the focal point of a home, it is a space where anything goes allowing flexibility unlike any other type of home addition. Adding a family room is normally cheaper than other kinds of additions since they don't usually require much work other than the basic foundation, framing, roof and finishing work.

What is the average cost of a room additions in Los Angeles?

The average room addition cost is anywhere between $170 to $250 per Sq. Ft., that being said, the cost of a typical room addition can obviously vary greatly depending on the quality of materials used and the purpose of the addition. If a bathroom or a kitchen is to be included in the addition then there are a number of additional expenses such as plumbing.

The easiest way to calculate it is by starting with just a basic addition which is $169 per Sq. Ft. then start adding to it, so say we are going to build a 450 Sq. Ft. addition, that's going to be a total cost of approximately $80,000 plus city fees, if a kitchen is going to be added on then on average the cost would go up by an additional $15,000 - $40,000 (Again, depending on the price of the materials used.) Keep in mind that home addition plans and blueprints are also an additional cost no matter the type of addition being built.

So in conclusion, the average typical cost is anywhere between $170,000 to $250,000 for a 1,000 Sq. Ft. home addition, but the only way to get a more accurate estimate is to have a contractor survey the land on which the addition is intended to be built on and determine the all the necessary work that will need to be done in accordance to code.

Complimentary In Home Estimate
Our experienced representatives will be eager to share their knowledge and ideas with you during our complimentary in home consultation, let us show you the difference between Doobek and everyone else. Call us toll free at (800) 671 5771.